Updates
Babies Before Bezos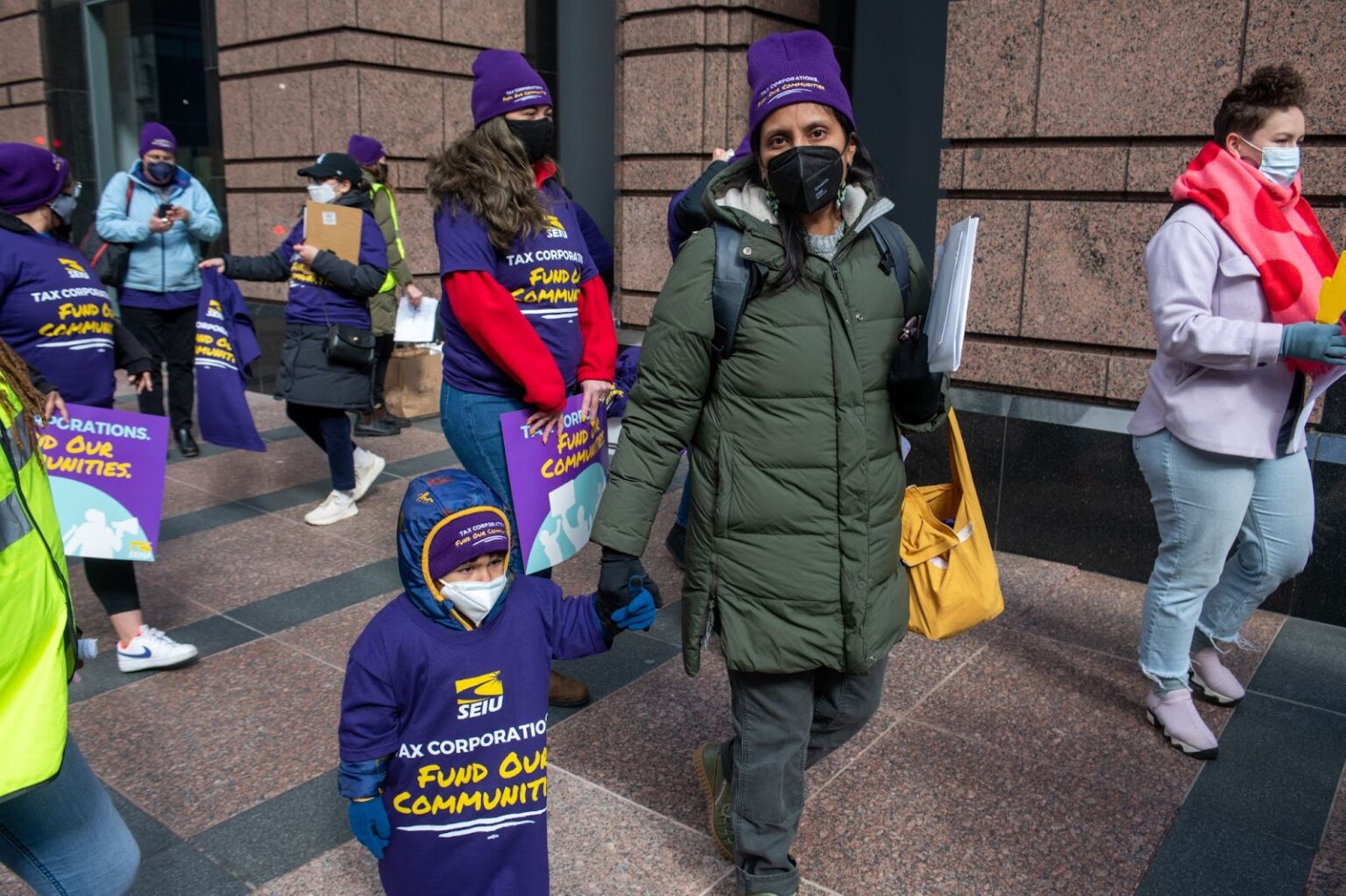 On April 14, we sent a strong message to corporations like Amazon to #PayWhatYouOwe in order to fund our communities! Our Illinois Child Care for All coalition rallied in front of the Amazon Corporate Office to let them know that their priorities should be Babies Before Bezos!

Watch the full event on FB Live here.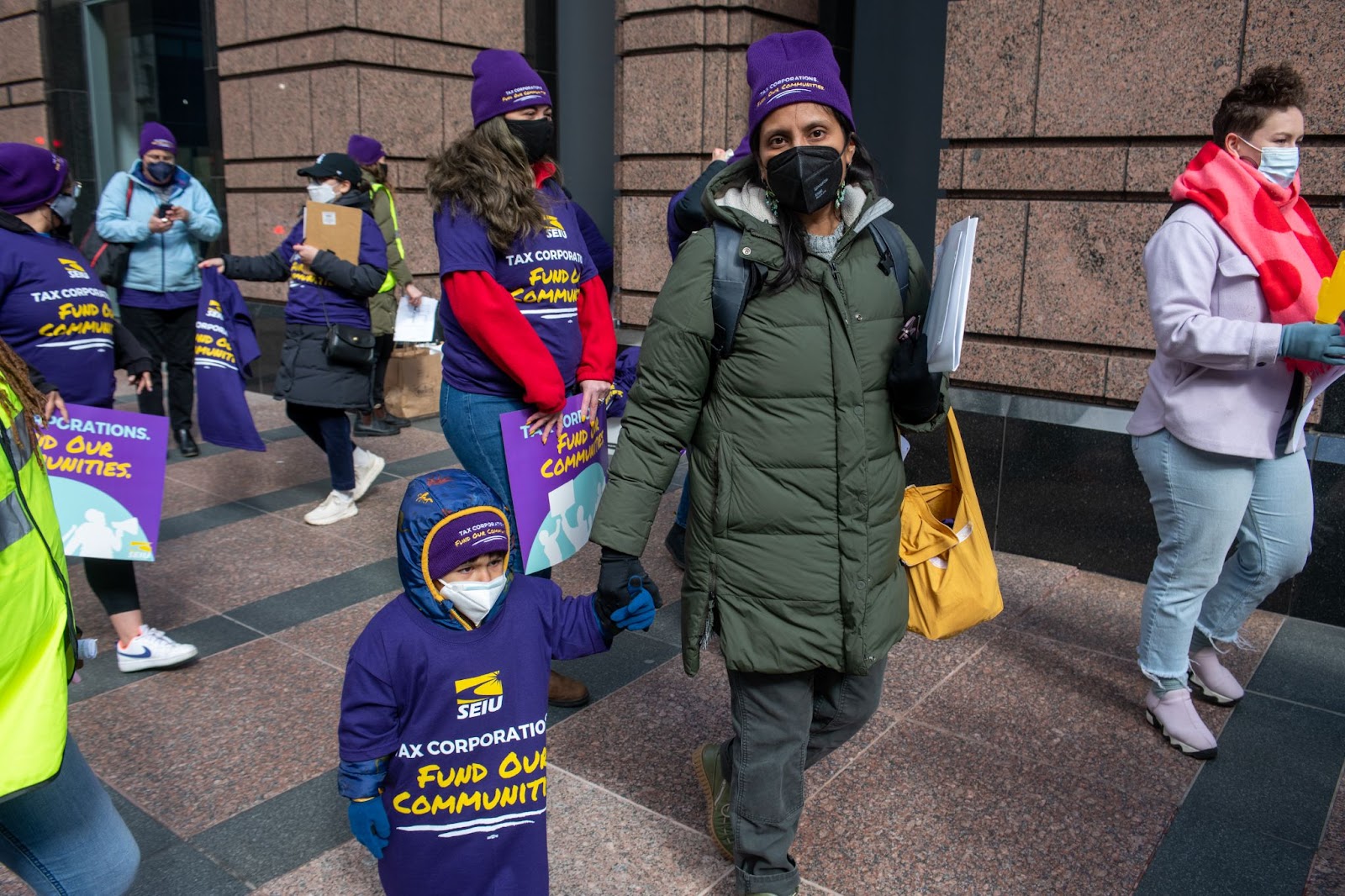 Like every toddler knows, it's wrong to steal a cookie from the cookie jar, and when a massively-profitable corporation like Amazon benefits from the labor of Illinois' working families but doesn't pay the taxes they owe…they're taking the cookies from the cookie jar, and leaving just crumbs for Illinois children and families. The result? Families can't get the affordable and accessible child care they need to build economic security for their children.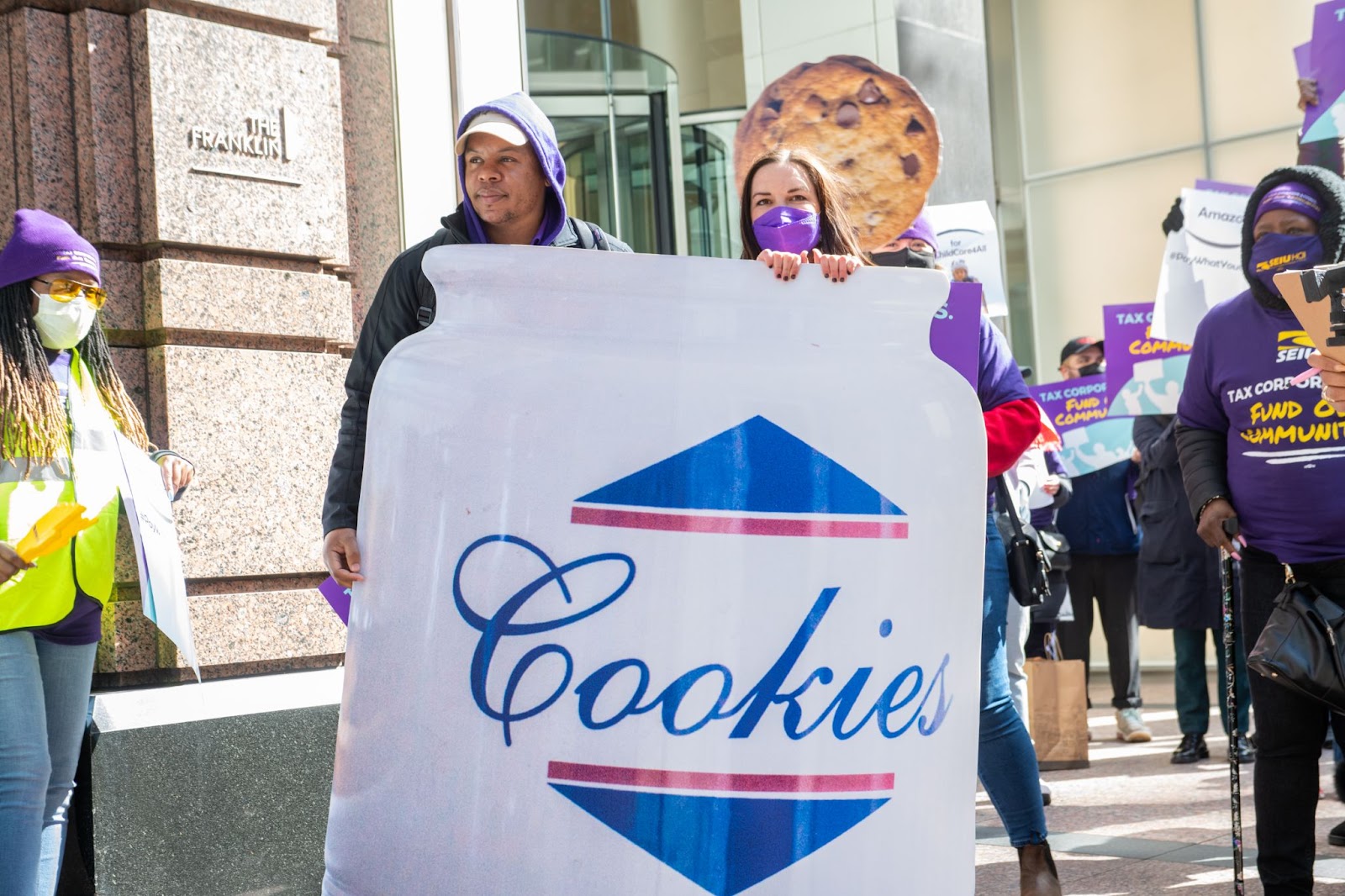 Our vision of a public child care system can be funded by taxing the rich. In Illinois, 69% of all corporations pay ZERO in state corporate income taxes. Services that our communities depend on, like child care, suffer as a direct result of wealthy corporations dodging their taxes.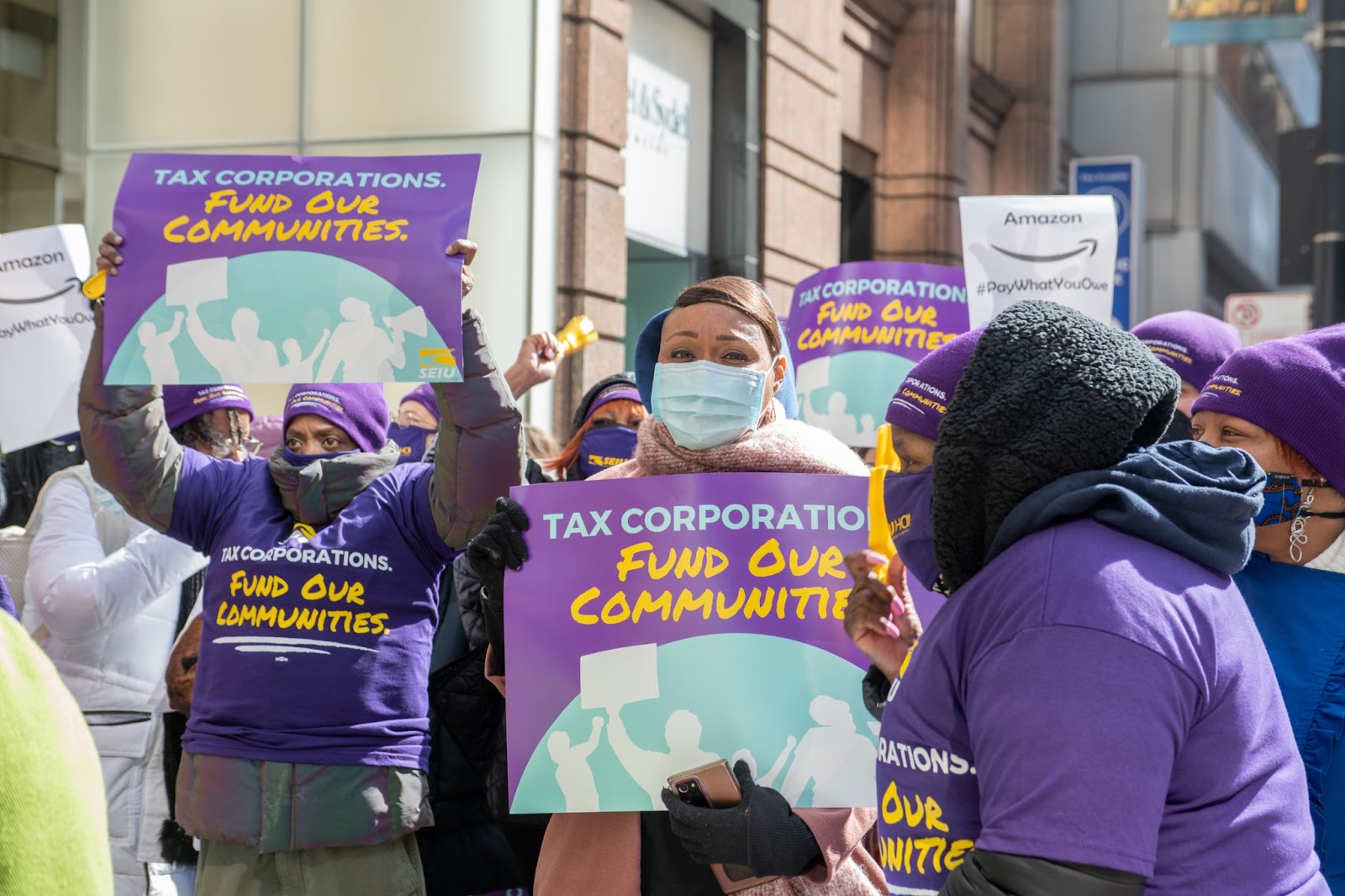 SEIU Champion and Congressional Candidate Litesa Wallace from the action: "Well, we're not taking these crumbs anymore. We want them to pay their fair share. We want our child care to be funded. We want workers to have a living wage. And we want those making profits to spread the wealth…and put the cookies back in the cookie jar."
Watch Litesa Wallace's speech below.
Thank you to everyone who came out to spread the message of Babies Before Bezos!