We are a parent and child care worker-led coalition. We believe that those impacted by the child care crisis must lead the way toward the child care system that we need. Currently, child care costs are an unaffordable burden on working families, yet child care workers earn low wages and struggle to support their families. We know that we must work together on both sides of the problem at once.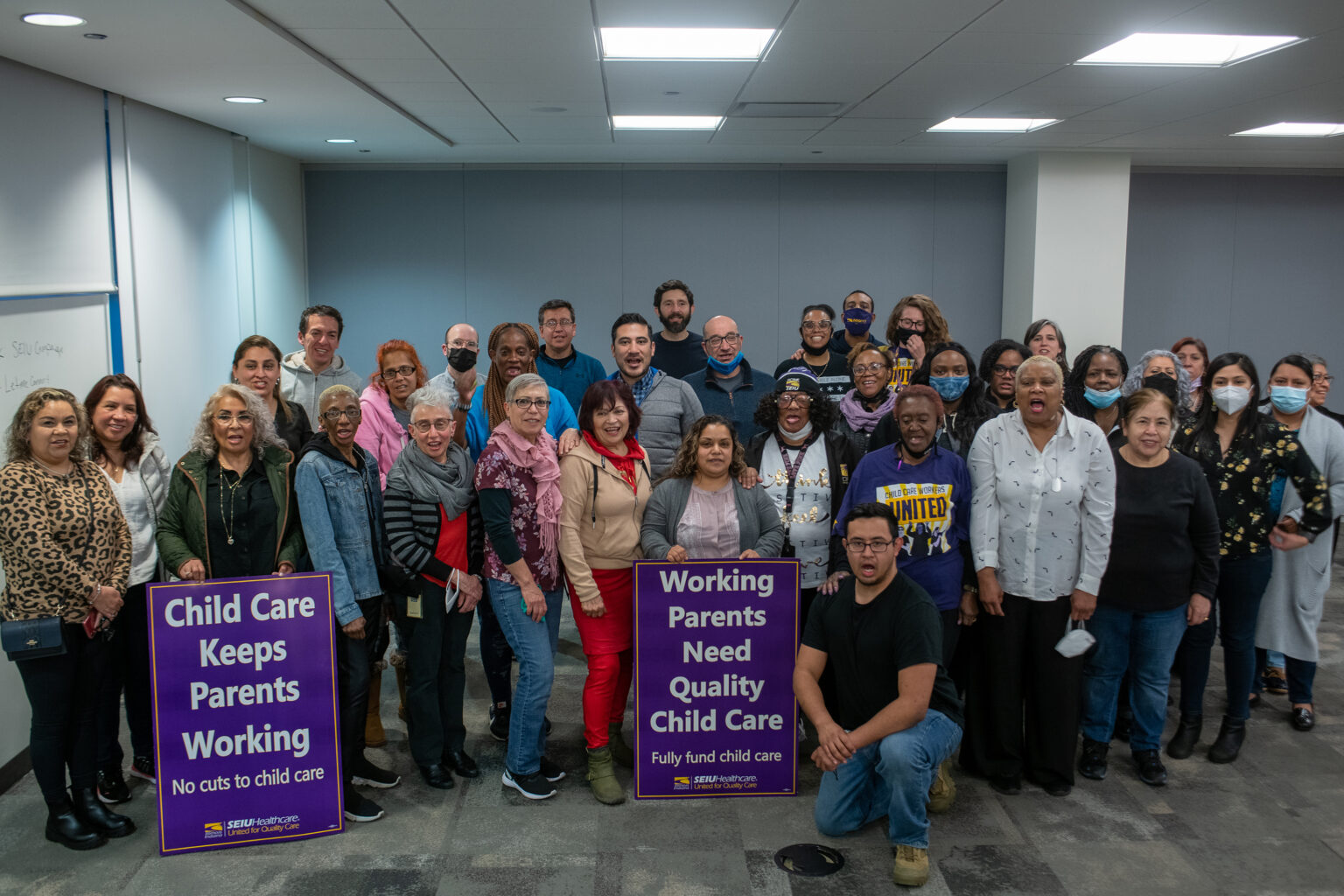 A public, universal system of child care in Illinois that is funded by taxing the rich.

Child Care is a Right

: Every family in Illinois has access to free, quality, early care and learning in the setting of their choice. Parents of all races and income levels have equal access and are trusted to choose the child care setting that is the best fit for their child.   

Good Jobs:

Early care and learning jobs in all settings are good, well-paying jobs that provide economic security and benefits necessary to live and retire with dignity.  All workers have the right to a union.   

Invest in Communities: This system will create thousands of good jobs that will be accessible to people living in the communities where child care is needed.
WHEREFORE Our Union is guided by a set of principles based on our vision of a union and a society...
Where all workers and their families live and work in dignity.
Where work is fulfilling and fairly rewarded.
Where workers have a meaningful voice in decisions that affect them and have the opportunity to develop their talents and skills
Where the collective voice and power of workers is realized in democratic, equitable and progressive unions.
Where union solidarity stands firm against the forces of discrimination and hate, against, structural racism, and against the unfair employment practices of exploitative employers.
Where working people can live in safe and healthy communities.
Where government plays an active role in improving the lives of working people.
But our guiding principles must extend beyond the four corners of our collective bargaining agreements if we are to achieve Our Union's vision for a just and humane society. Therefore, be it resolved that
Local 73 will stand against discrimination in all of its forms.
We will take on the fight to end anti-Black racism, structural racism and all forms of racial oppression as a part of our work to build a wider movement that will fight for an economy where working people can earn a good living and have a good life.
We will fight for the same rights, obligations, and basic fairness for all workers, no matter where they come from. Local 73 believes in a society that values the contributions of aspiring citizens and recognizes the integral role that new Americans play in our past, present and future. AND...
Local 73 will stand in solidarity with all of their brothers and sisters in the union, and with partner labor organizations, community organizations, and allies in the broader movement for social and economic justice.
Coalition Partners
 Campaign Endorsers