Report: CHILD CARE IN ILLINOIS: PARENTS CAN'T AFFORD TO PAY. WORKERS CAN'T AFFORD TO STAY.
The COVID-19 pandemic exacerbated the long-standing crisis in the Illinois childcare system. The current system fails Illinois families, workers, and the public at large. To fix it, we need to understand how it works. The current Illinois childcare system is unavailable, unaffordable, and unsustainable. IL has the resources & ability to fix the system.
Report released October 19, 2022
See information from our first report below.
Unavailable
58% of the population in IL lives in an area where there aren't enough nearby child care providers to meet the need.
There are not enough child care spots available for half of Illinois children under six (609,430 vs. 279,048 in 2020.
The number of licensed child care slots declined each year from 2016-2020, with 52,516 licensed child care slots lost in total.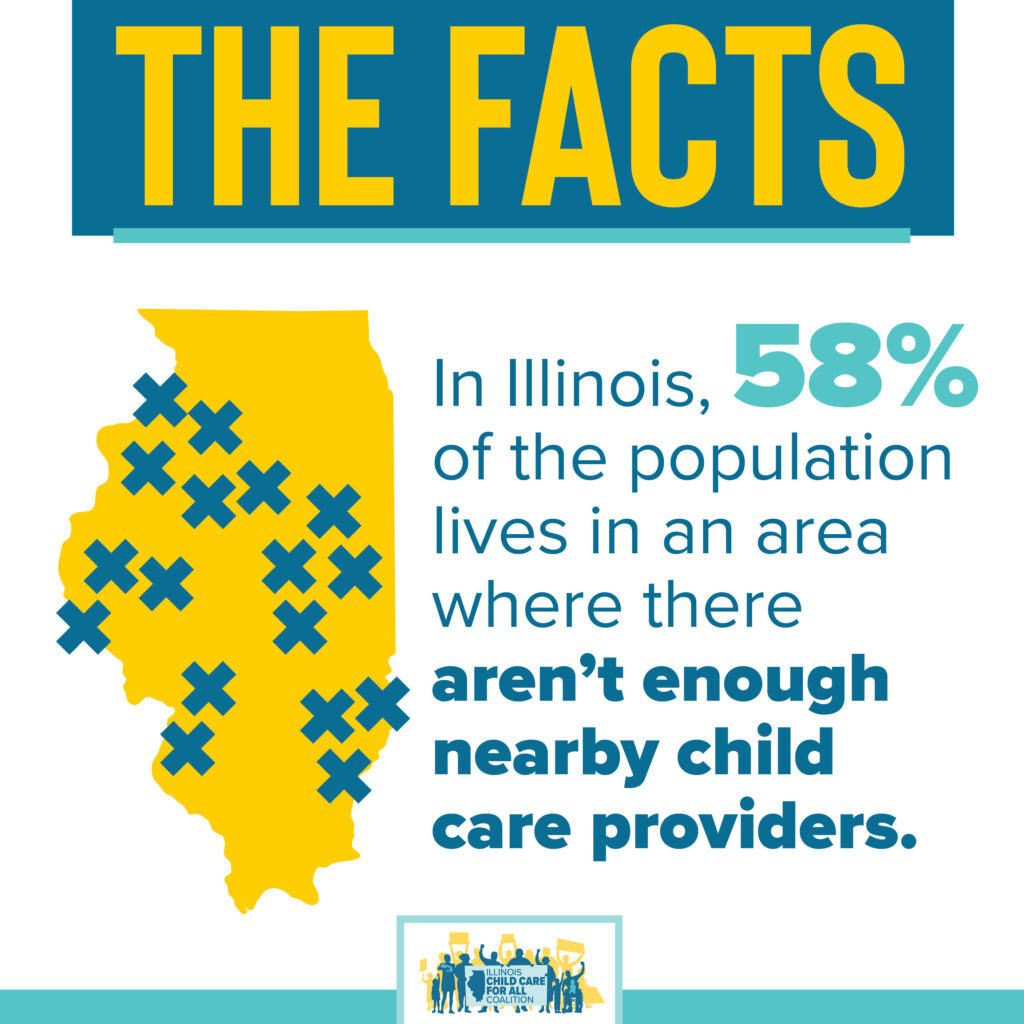 Unaffordable
Infant care for one child in a center costs on average $13,000 annually in Illinois, and much more in Cook County
Child care is the largest expense for parents of children ages 4 to 8.
For families that rely on the Child Care Assistance Program (CCAP), the income threshold for eligibility on the program ($53,000/year) excludes a significant number of working families from the program.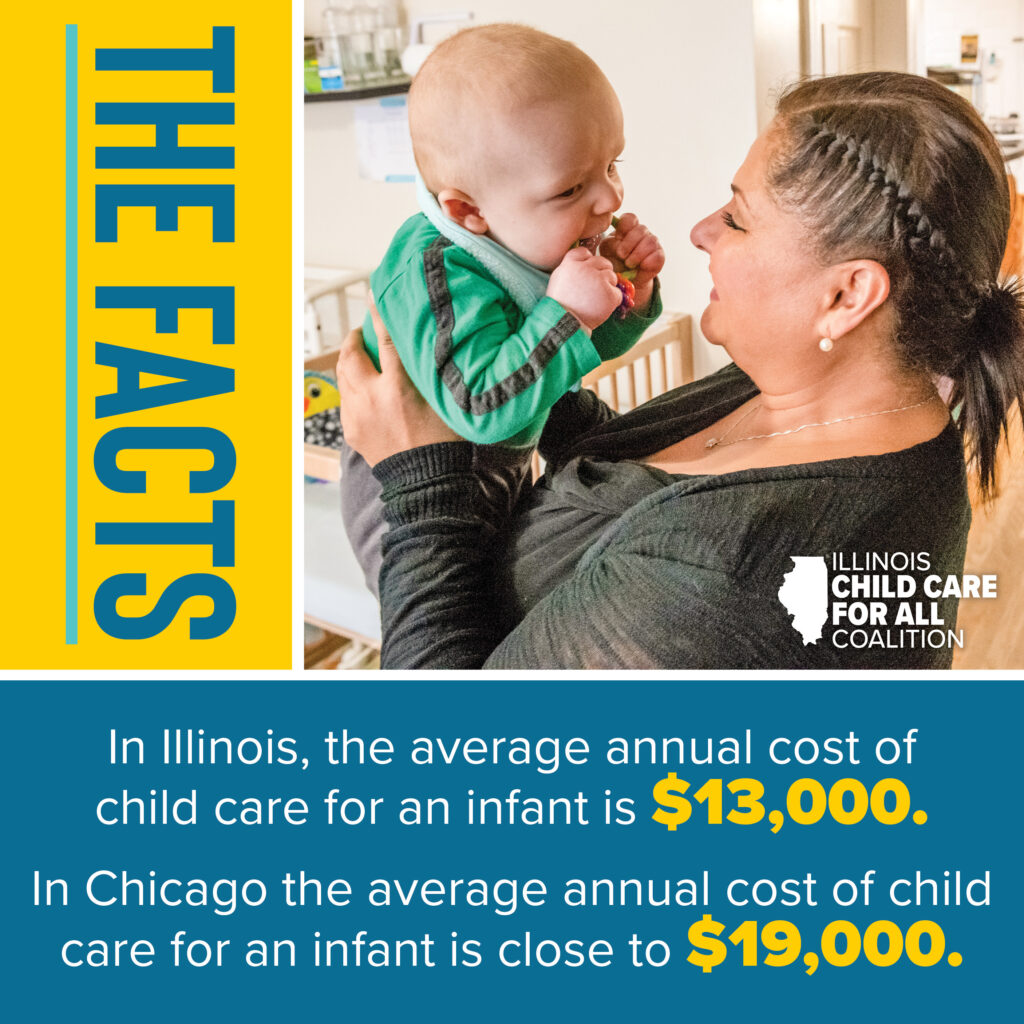 Unsustainable
One in five child care workers in Illinois live in poverty, with many making the equivalent of less than half of minimum wage.
In 2019, licensed family child care providers in Illinois made an average of $7.04 an hour. Early childhood educators made an average of just $13 an hour.
In 2018-2019, the turnover rate for early childhood teachers was almost 33% and the turnover rate for early childhood assistants was almost 50%.
Over 95% of Illinois early childhood teachers and family child care providers are women, with Black and Latinx women making up a disproportionate portion of Illinois's child care workforce.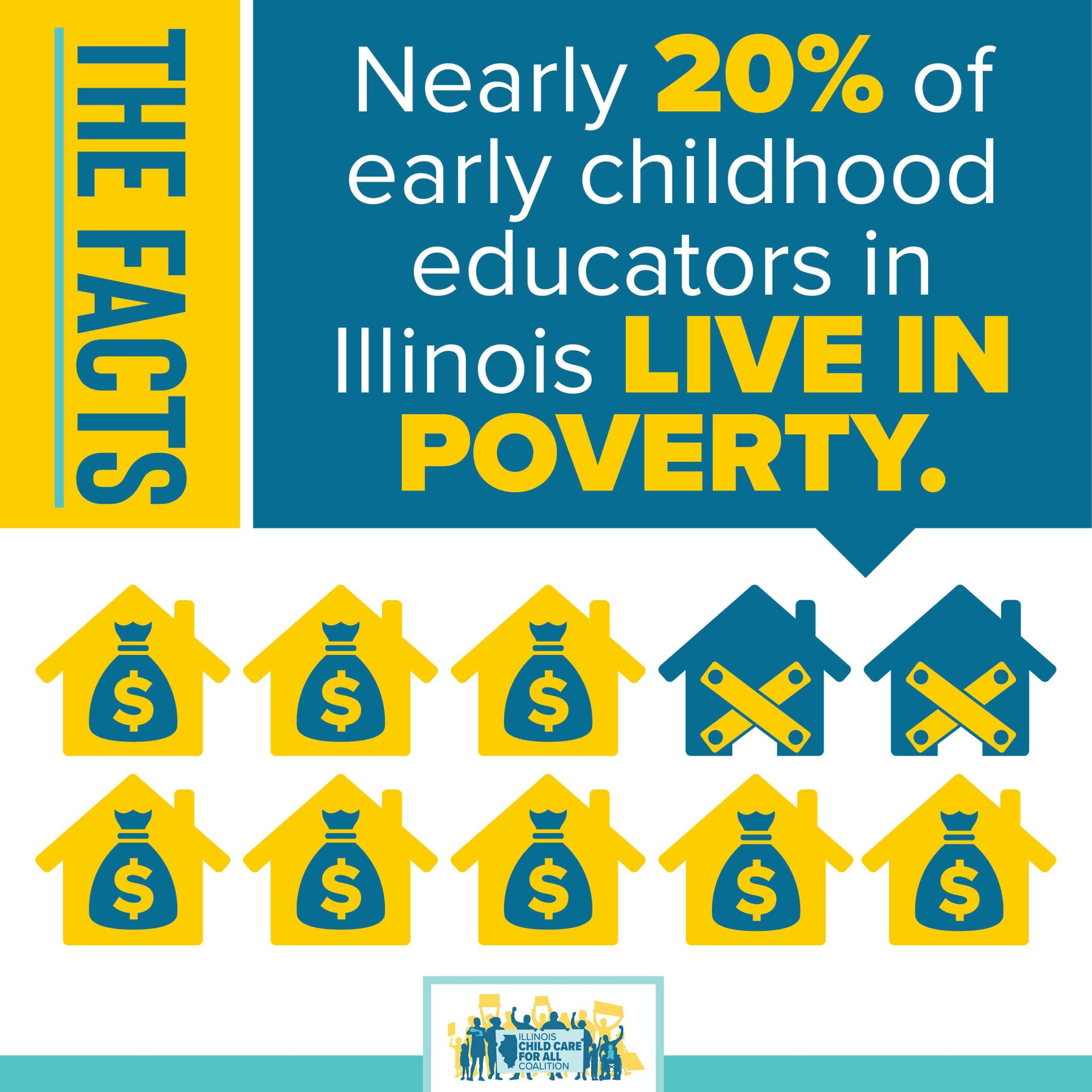 To Fix the System
The states of New Mexico and New York have been leaders in finding solutions to properly and effectively fund their childcare systems, and Illinois should learn from these experiences.
Rich corporations are not paying what they owe for child care. 70% of corporations in IL pay no state income taxes. Walmart, McDonald's, and Amazon are the top three employers of Child Care Assistance Program (CCAP) parents.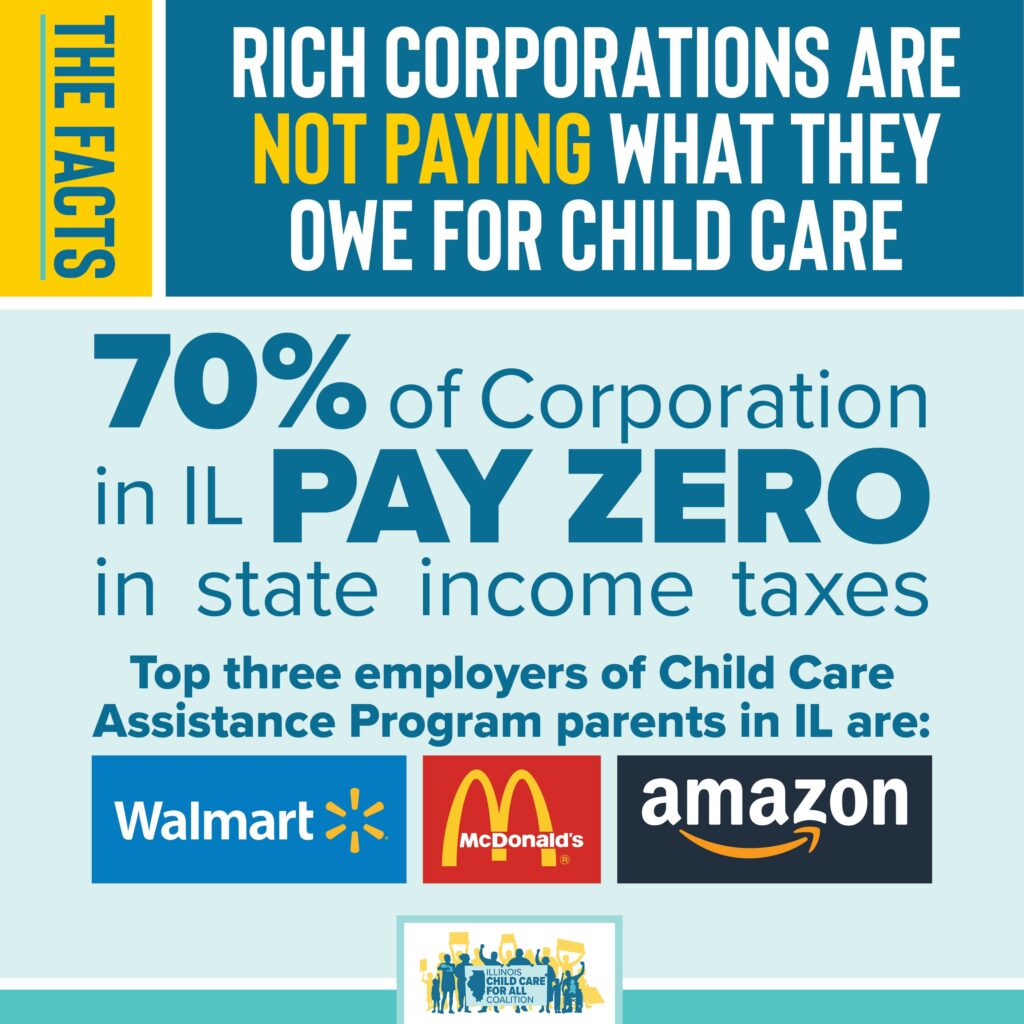 The Full Report