Updates
IL Child Care for All Coalition Kickoff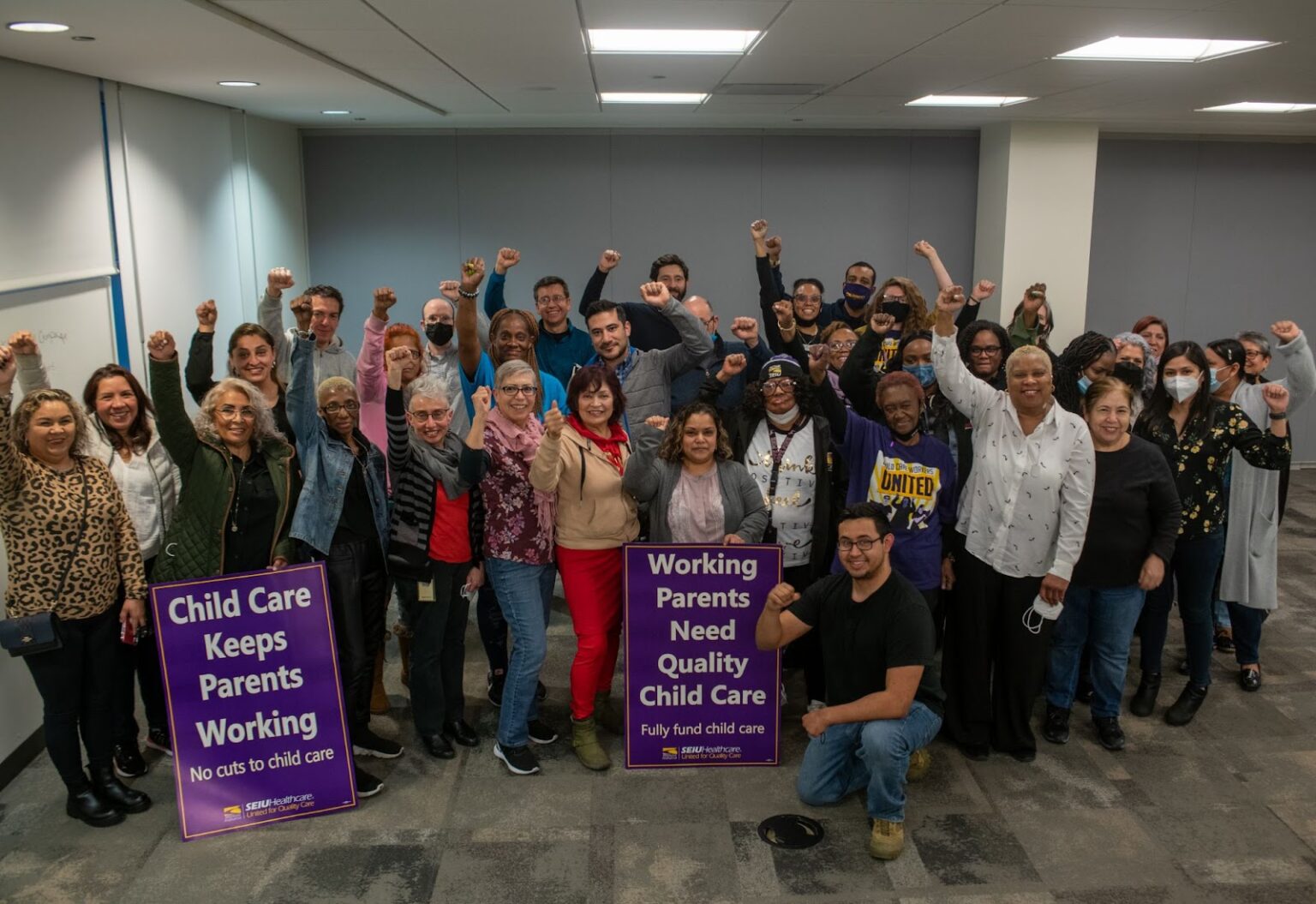 On March 24, we officially kicked off our campaign for the Illinois Child Care for All Coalition. The coalition is a group of community based organizations and allies coming together to build a vision for universal child care. At our Coalition Kickoff meeting, over 250 providers, parents, caregivers and allies came together online and in-person to learn about our grassroots campaign. We discussed the racist roots of child care and how to combat these harmful narratives, heard testimonies from families and providers, and made a plan to accomplish our vision moving forward.
The Child Care for All Coalition will build a massive parent and provider movement that draws public attention to force political action on the issue. This means we must make child care issues part of a broader progressive agenda, where universal child care is seen as an issue for all working families.
Thank you to everyone who joined us in-person and online for the Coalition Kickoff!