News
Chicago needs Child Care for All!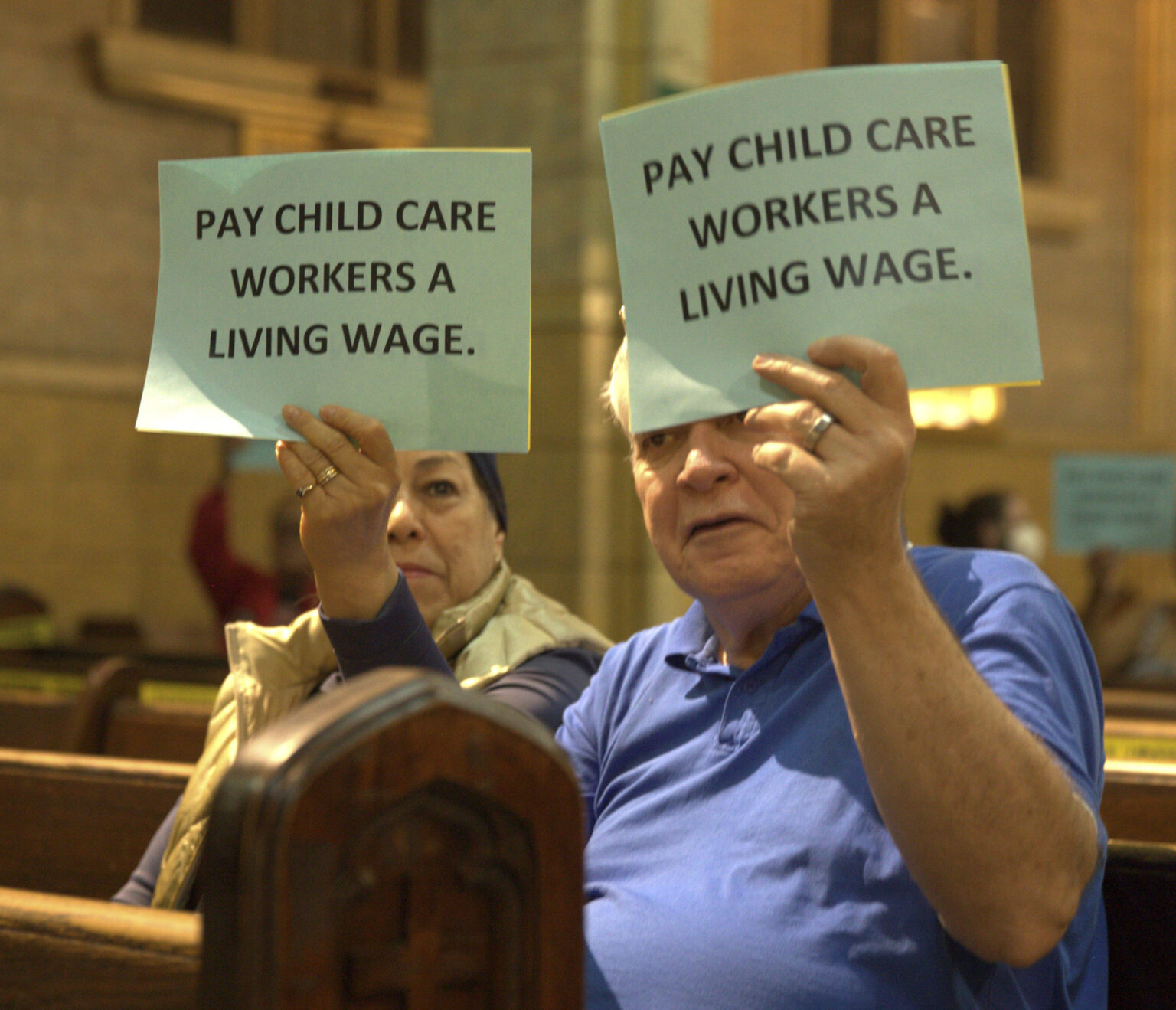 This city budget season, parents and providers gathered for two powerful town halls on the South and West sides to demand that the city invest in child care. As chants of "child care for all!" rang out loud and proud, our elected officials stood with us to support city funding for child care that is affordable and accessible for parents, and a well-paying, good job for all providers. Check out news coverage and more incredible photos of our events below!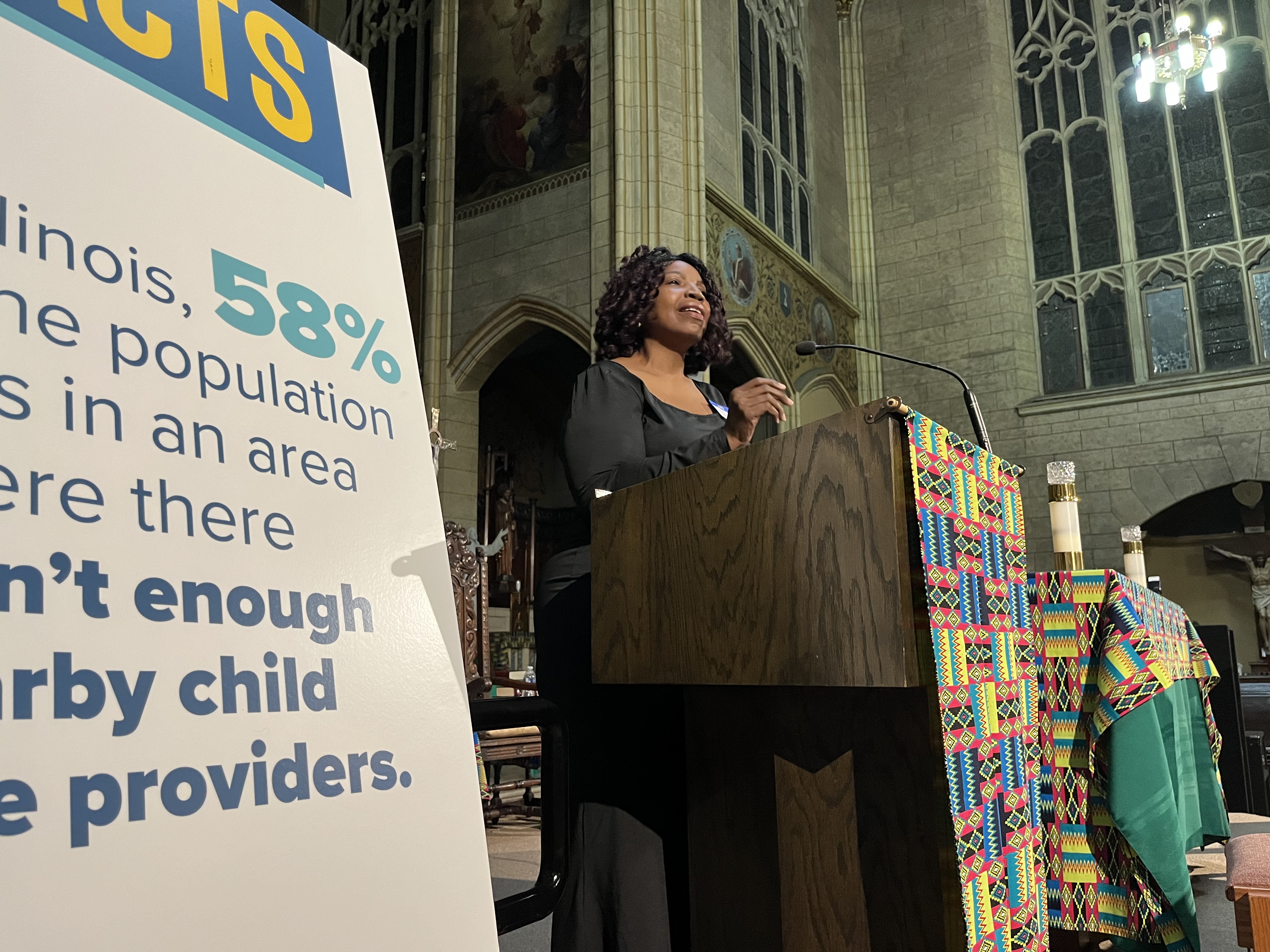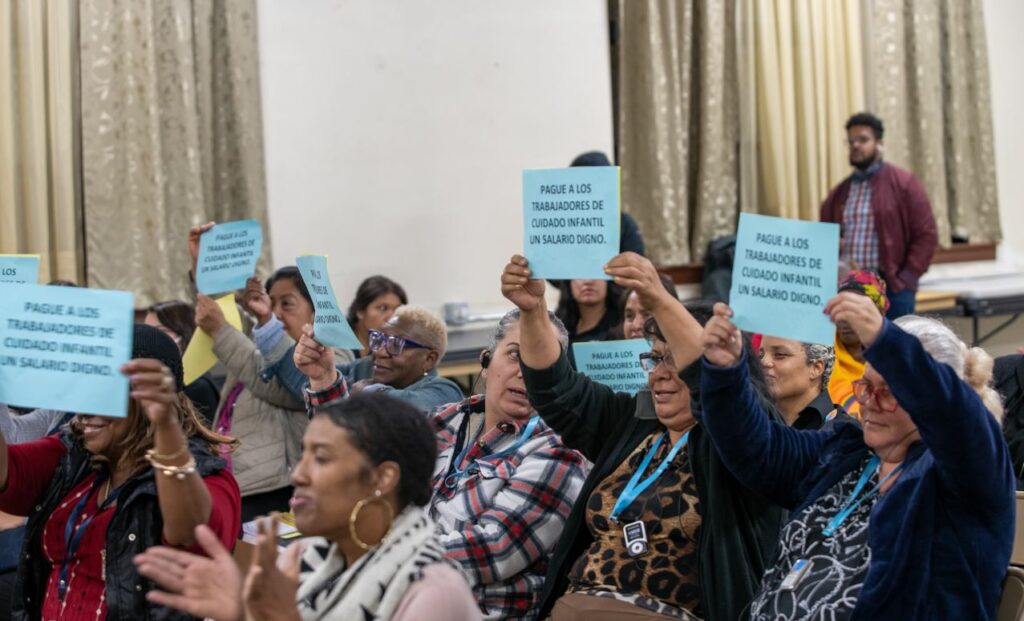 Right now, our child care system is not meeting the needs of Chicago's working families. "When I was trying to find child care for my daughter who is a diverse learner, it was just so challenging to find someone who I trusted and who was equipped with the training to care for her properly," said Yolanda Williams, a parent and COFI member at our West Side town hall. "We don't have enough child care slots for diverse learners in Chicago, and we need to make sure that children of all abilities are getting the care that they need."
Meanwhile low wages are driving child care providers in centers and homes from the industry. "Throughout my 24 years in child care, I have had to work up to two additional jobs sometimes just to survive because wages were so low," said Bridgett Vance, licensed child care provider, at our South Side town hall. "I and many other providers have faced slow redeterminations, approvals and provider changes which would cause a delay in payment. Sometimes I would not get payments for up to two months which made it very difficult to pay myself, staff, bills, and purchase food."
"Even though wages have increased through my years of doing child care, it still isn't enough," said Kaya Jackson, child care center worker. "At the YMCA we came together to form a union and we have won pay increases in each contract, but we are still struggling to make a living wage to survive! Some of us take on a second job just to pay the bills. We shouldn't have to do that when we are caring for the children in our communities and doing such essential work for parents."
Check out some more news coverage of our town halls, and scroll down to see how you can get involved in our fight to win child care for all in Chicago!
https://chicago.chalkbeat.org/2023/10/6/23906843/chicago-child-care-workers-federal-covid-relief-funds
Fired up to get involved in our fight for child care for all in Chicago? Click below to sign up & meet with your alderperson to share your story of why our city needs investment in child care!